OC Feud! Alexis Bellino Says Gretchen Rossi Is 'Not The Same Person' She Was Friends With Three Years Ago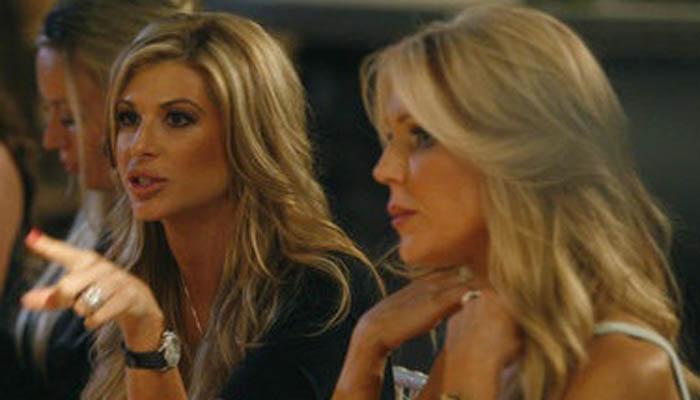 Real Housewives of Orange County star Alexis Bellino is furious that castmate Lydia McLaughlin told her former friend Gretchen Rossi that she misses her — because she doesn't!
"Lydia saying to Gretchen that I missed her needs clarification," Alexis wrote on her Bravo blog Tuesday morning.
"I am not 'missing' Gretchen because the current Gretchen is not the same person I was friends with three years ago. I do miss the old Gretchen, but not the person that I know and see now."
Article continues below advertisement
Alexis continued in her blog to say that while she's never been close to castmate Heather Dubrow, she feels bad for her current relationship status.
"I feel really bad for Heather and Terry. Marriages have ups and downs and it seems theirs is in a bit of a rut right now," she wrote.
"I hope they are able to work through this rough patch. It will be interesting to see where their relationship goes this year."
As RadarOnline.com previously reported, the ladies of the OC took a trip to Malibu on Monday night's episode to sample wines for Vicki Gunvalson and Tamra Barney's new endeavor, Wines by Wives — all the ladies except Alexis.
"The grand opening for Sky Zone San Diego was incredible! It was packed all day and I couldn't be more proud of my husband," Alexis wrote on her blog, explaining why she was noticeably absent from the Malibu trip.
"Although Malibu looked fun, I would not have wished to be anywhere but at Sky Zone that day. I love hearing all the kids (and adults too) laughing, screaming, jumping, and flipping. This is such a rewarding business to be a part of."