'Real Housewife Of Beverly Hills' Star Marisa Zanuck Reveals 'I Wasn't Asked Back' For Next Season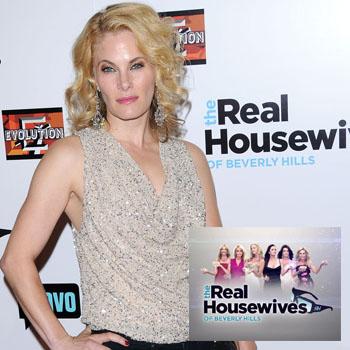 Here's another housewife who has bid farewell to 90210.
Marisa Zanuck has confirmed she's joining Adrienne Maloof as cast-offs of the hit Bravo franchise, before its fourth season.
"I wasn't asked back," Marisa, the wife to Hollywood producer Dean Zanuck, revealed in a new interview. "It's as simple as that and I'm okay with it."
She added, "Housewives was a once in a lifetime experience and I am grateful that Bravo gave me the opportunity to step into their crazy world. I have no regrets and nothing but love for the amazing viewers that were so kind to take time out of their day and reach out to me on Twitter and comment on my blogs. We will definitely keep in touch."
Article continues below advertisement
The realtor and close pal of Kyle Richards hinted about a departure in her blog last month.
"Reality television is not for everyone and requires a thick skin, you go from obscurity to opening yourself up to millions of people and have to face the scrutiny and criticism," Marisa added.
"I think the danger of reality television is that some people can become consumed by it."
"The Real Housewives of Beverly Hills was not my life -- it was a very, very small part of my life, a moment in time that has passed."
"I'm not the kind of person that is desperate to be on television and the truth is, that Housewives, Selling L.A. and Million Dollar Listing L.A. found me."
As RadarOnline.com previously reported, Days of Our Lives star Lisa Rinna is close to finalizing a deal to join the cast.
Be sure to follow us on Facebook and tweet us @Radar_Online.