Exclusive
Mob Wives Turf War! Karen Gravano Says Love Majewski Was Fired After VH1 Threatened With Lawsuit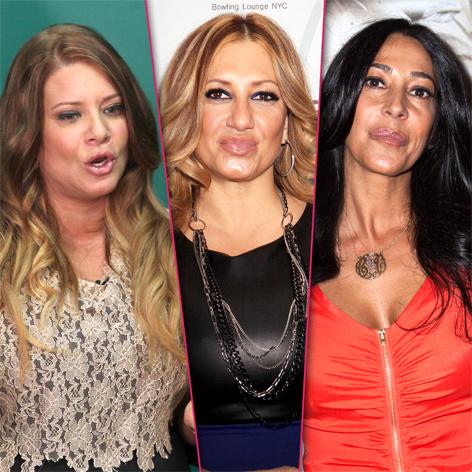 Mob Wives star Love Majewski had a short-lived career on the hit VH1 show and cast member Karen Gravano exclusively tells RadarOnline.com she was both fired and uninvited to the reunion show taping because Carla Facciolo threatened to sue the network over a cat fight the two women had.
"I think Love wasn't invited because Carla pretty much spoke to VH1 about not showing up if Love was invited," Karen told Radar.
Article continues below advertisement
"Carla's threatening to sue and VH1 wanted to avoid any lawsuits."
Known as a hot-tempered mob moll who's been engaged six times, Love attacked Carla in the season three finale episode — which is why Carla didn't want her on the show any longer.
"The thing about it is when Drita, Ramona and I had a falling out the second season, we pretty much could talk it out without getting the police and lawyers involved," Karen said.
"But Carla's sue happy."
After news broke of Love not attending the reunion show or returning next season, she tweeted, "I appreciate everyone's support but please don't blame @VH1 they did NOT fire me,I enjoyed working with @vh1,I was let go by left/right productions."
"At the end of the day, maybe VH1 didn't feel like dealing with lawyers," Karen told Radar.
"I think its unfair because everyone has the right to defend themselves so it's unfortunate that Love wasn't invited so that she could say what really happened."