Lauren Conrad Swaps The Hills & Laguna Beach For A $3.7 Million Hideaway –Take A Peek Inside!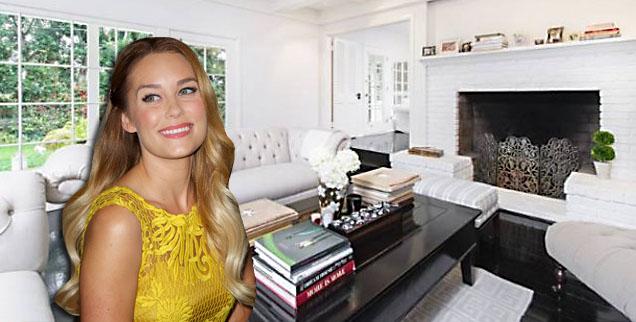 Lauren Conrad has gone from reality star to amateur realtor by making yet another pricey house purchase.
The former Laguna Beach and The Hills star has purchased a $3.7 million home in the swanky Brentwood area of Los Angeles, according to Trulia Luxe Living.
The classy move is yet another house flip for the budding 27-year-old fashion designer, who previously owned the home in the Hollywood Hills that was featured on the MTV show, followed by a Beverly Hills condo.
Article continues below advertisement
Her latest real estate venture is a newly-remodeled, two-story home is on a quiet street and includes six-bedrooms and five-bathrooms in a massive 4,303 square foot floor plan.
The traditional style home was built in 1959 and features a chef's kitchen, a master suite, and dark hardwood floors, as well as multiple fireplaces and a massive patio, basketball court and yard for soaking up the California sunshine.