Kim Kardashian: 'I'm A Hypocrite'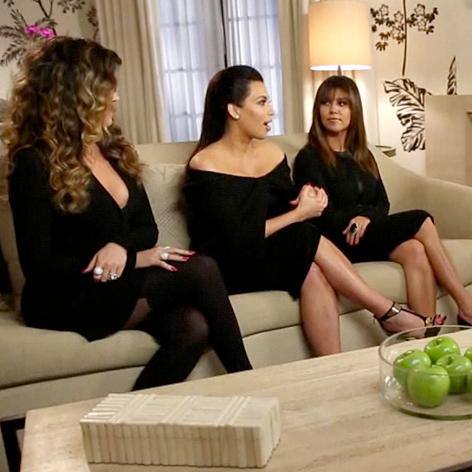 Kim Kardashian has made a stunning -- for her -- revelation about being unmarried and pregnant.
"I've said some things that I completely am, like, a hypocrite about now," Kim says in the upcoming special, Ryan Seacrest With the Kardashians: An E! News Presentation.
Taking questions from her Keeping Up with the Kardashians producer Ryan Seacrest, and sitting with her sisters Kourtney and Khloé, Kim confessed, "I would say things about Kourtney like, 'You cannot have a baby without being married'!"
Article continues below advertisement