Kendra Wilkinson 'In Shock And Really Sore' After Car Accident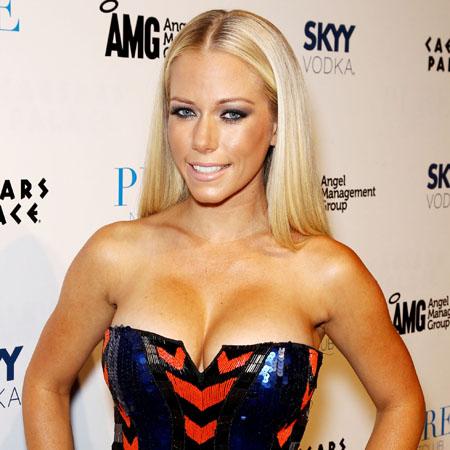 Kendra Wilkinson was rushed to the hospital after being involved in a bad car accident on Sunday in Los Angeles. Following the car crash, which took place in the Tarzana neighborhood, the former Girls Next Door star was taken to nearby Providence Tarzana Medical Center, where doctors examined her and later discharged her.
Though a rep for the star did not respond to requests for comments, a source tells US Weekly that the former Playboy model was was "in shock" and "really sore" after the accident.
Article continues below advertisement
Luckily, it appears Wilkinson's injuries are not serious, and she has already returned home to her husband, Hank Baskett III, and son, Hank Baskett IV, 3.
Ironically, Wilkinson feared that she would get hurt diving rather than driving while starring in the ABC diving competition Splash, causing her to quit the show earlier this month.
"I'm so sorry, everybody. It's bittersweet. One thing I don't do is quit. This is the first time in my life I've quit something," she said about her decision to leave the show. "This will haunt me for the rest of my life."