Dr. Phil Denies Paying Jodi Arias Family During Trial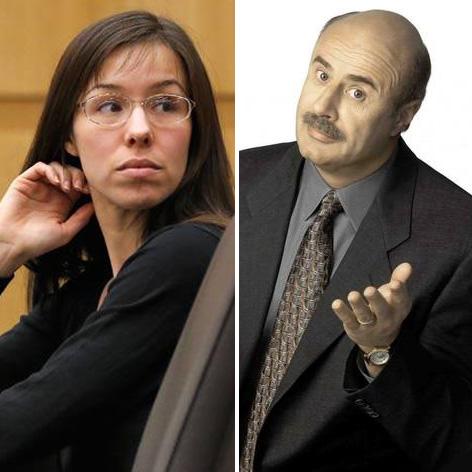 Dr. Phil has slammed reports he's been bankrolling accused murderer Jodi Arias' family, calling the accusations "absolutely untrue."
The talk show host has been accused of paying for Arias' relatives to stay in Arizona during the trial in exchange for notes taken in court.
However in a statement on his Twitter page the celebrity psychologist says the claims made by Chris Stark, a former Casey Anthony and Big Brother blogger, are completely fabricated.
Article continues below advertisement
"I've never met the Arias family, and neither I, nor my…production company - has paid or promised them anything," he wrote on his social networking page. "Robin and I are praying for the Alexander family."
Stark made the accusations on Saturday when she too took to Twitter to point the finger at Dr. Phil.
"Dr Phil Production Company is paying for #JodiArias Family living expenses," Stark wrote. "Hotel and food TRAVEL for the last 94 days in Arizona.
"Excuse: paying MOM Sandra for her daily NOTES she writes while the trial testimony takes place. Dr Phil paid license fee for photos and video of Arias Family Dr. Phil producer visited Jodi 2 times in jail so far per jailhouse visitor log. Dr Phil paid Cindy Anthony $600,000 for her interview after the trial."
George and Cindy Anthony gave their first TV interview following their daughter Casey Anthony's not guilty verdict to Dr. Phil in exchange for a donation to their non-profit organization, Caylee's Fund.
Dr. Phil insisted that they received no monetary gain themselves for the interview.
Arias, 32 is accused of murdering her boyfriend, Travis Alexander by stabbing him and shooting him in the head in 2008.