Chaz Bono And Superstar Mom Cher Are Barely Speaking Anymore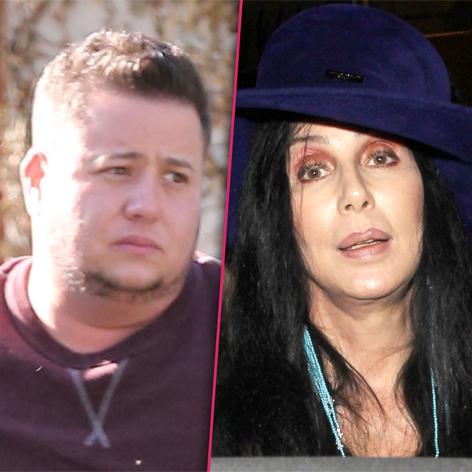 Chaz Bono -- the 44-year-old former Dancing With the Stars finalist and the most public face of the transgendered community -- has had a major falling out with his mom Cher, RadarOnline.com has learned.
Chaz, who continues to lose weight in his ongoing transformation from shy, little pigtailed girl to brawny bearded stud, has agreed to take a "personal time-out" from his famous mom.
"Chaz and Cher barely speak anymore and they're both OK with that," a source close to Bono told RadarOnline.
Article continues below advertisement
"Cher loves Chaz to death, but she stopped talking to him because they just don't see eye to eye on the very public way he's continued to deal with his transformation. She's really at peace with the transgendered aspect it's just that she still sees Chaz as her little girl and the dramatic physical changes are really hard on her.
"Chaz understands completely so they both agreed to take a little family sabbatical -- from each other. Cher even joked that Chaz reminded her too much of his dad Sonny and you know how well that turned out."
Chaz, who just celebrated a birthday on March 4, continues to shed weight with the help of the TV show The Doctors. The 5' 5" activist and author topped the scales at a whopping 250 pounds last year and after dropping 45-plus pounds he's currently weighing in around the 200 mark.
"Chaz knows better than anyone that Cher loves her privacy – from her fans and yes, even from her own kids," added the source.
"Chaz is giving his mother all the space she needs – he's not taking it personally at all because he knows in time Cher will come around – she always does."
One source close to the situation insists that all is still well between Chaz and Cher. "They aren't fighting," said that source.
Fighting or taking a break from each other? Hmmm....