Will Judge Grant Casey Anthony's Bankruptcy Trustees The Rights To Her Life Story?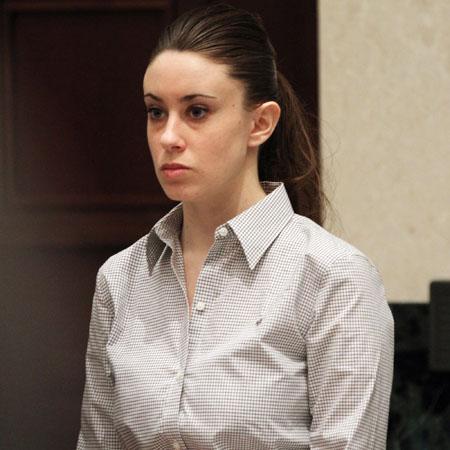 U.S. Bankruptcy Judge K. Rodney May will decide if the trustees overseeing Casey Anthony's bankruptcy will be able to cash in on the Tot Mom's notoriety -- by selling her life story -- when the issue hits a federal courtroom in Tampa, Fla. Tuesday afternoon.
Attorneys representing the trustees (the people Anthony owes money to) have requested "the exclusive worldwide rights in perpetuity to the commercialization of Anthony's life story," most notably the 2008 death of her daughter Caylee, and murder trial that resulted in a not guilty verdict three years later.
Article continues below advertisement
A $10,000 offer for the rights was made in hopes Anthony's story is NOT made into a larger project, according to the trustees in court docs, who said they anticipate higher offers moving forward.
Anthony's bankruptcy attorneys will argue that the judge should quash the trustees' attempts to cash in off her fame.
"This sets up a terrifying Orwellian prospect that would destroy the long-standing protections guaranteed by the Bankruptcy Code and the Fifth, Thirteen, and Fourteenth Amendments to the United States Constitution," her lawyers said in court docs.