Aviva Drescher Reaches Out To Boston Marathon Bombing Victims: I Want To Help Those Who Lost Limbs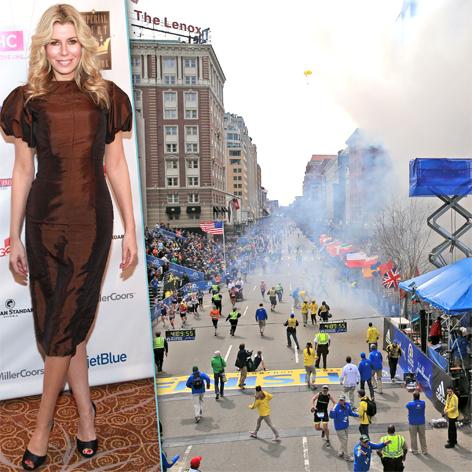 The horrific bombings at the Boston Marathon on Monday left at least 10 people without limbs, and Aviva Drescher, who lost her own leg as a child, told RadarOnline.com exclusively that she is offering to help any victims from the tragic event.
The Real Housewives of New York City star was involved in a farm accident when she was just six-years-old and her left leg was amputated, and now she wants to help others.
Article continues below advertisement
"To anyone who has suffered limb loss, I am here for information and guidance," Aviva told Celebrity Magnet Tom Murro.
"I would love to talk with anyone, listen to their story and give any advice or support they need.
"This is a vile tragedy, but a time to unite with compassion," she said.
One marathon runner described seeing people without limbs in the immediate aftermath of the bombings.
"These runners just finished and they don't have legs now," 35-year-old Roupen Bastajian told The New York Times .
"So many of them. There are so many people without legs. It's all blood. There's blood everywhere. You got bones, fragments. It's disgusting."
Aviva expressed her deep sympathy for the victims of the bombings and told RadarOnline.com that she is available to anyone.
"For those who have lost limbs or family members they can directly contact me at info@avivadrescher.com."