The Top 5 Cut To 4: Who Was Eliminated On American Idol?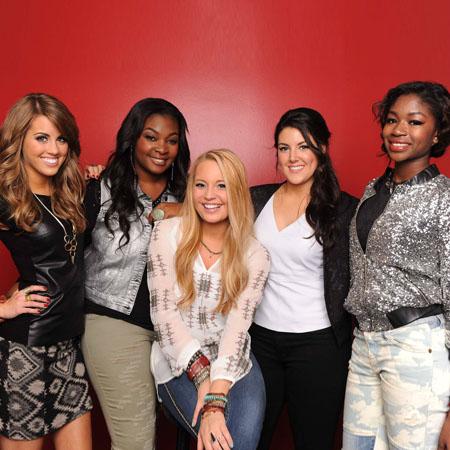 The fab female five was pared down to four, as a finalist was sent home on Thursday's edition of American Idol, and we've got all the details for you right here on RadarOnline.com.
SPOILER: Who Was Eliminated On American Idol?
Janelle Arthur's journey has concluded.
The 23-year-old beauty was sent home Thursday after her Wednesday performances of The Black Crowes' She Talks To Angels and Celine Dion's Have You Ever Been In Love failed to move the needle, getting the least amount of viewer votes.
Article continues below advertisement
The Nashville, Tenn. native, in her last-ditch effort, sang Dolly Parton's Dumb Blonde, though she could not get the judges to unanimously agree on using their save option.
Randy Jackson told her, "This has been the toughest debate … there's two for and two not for … it's not unanimous. We love you, though."
As a small consolation, Parton herself gave the aspiring singer positive feedback on the performance, sending a note that read, "I will always love you."
Watch the video on RadarOnline.com
American Idol continues next Wednesday on Fox at 8/7c.