Texas D.A. And His Wife Murdered Execution Style, Just Weeks After Assistant D.A. Met The Same Fate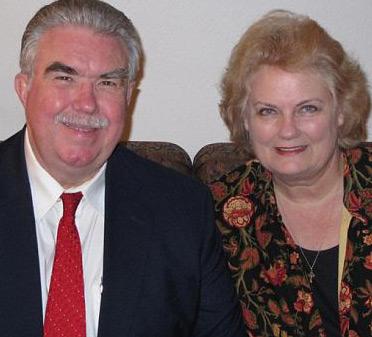 The F.B.I., Texas Rangers and local deputies have all been called in on the massive investigation of the murder of Kaufman County District Attorney Mike McLelland and his wife Cynthia.
The pair were gunned down execution style in their north Texas home on Saturday, killed by what appears to have been an assault weapon, officials said.
The couple, who have five children, were well-known and liked in their community.
Article continues below advertisement
The murders came just two months after Kaufman County's Assistant D.A. Mark Hasse was gunned down.
"It's a shock," Kaufman PD Chief Chris Albaugh said Sunday. "It was a shock with Mark Hasse, and now you can just imagine the double shock and until we know what happened, I really can't confirm that it's related but you always have to assume until it's proven otherwise."
Hasse had been involved in investigating members of the Aryan Brotherhood when he was gunned down as he walked into his office on January 31.
MORE ON:
Celebrity Justice
"This appears to be a targeted attack," Forney Mayor Darren Rozell said following yesterday's double murder.
"All we can do is pray for the McLelland family, and we need to pray for those who are handling the investigation so they can do the best they can to bring those responsible to justice."
Story Developing....