Ryan Seacrest And Julianne Hough Split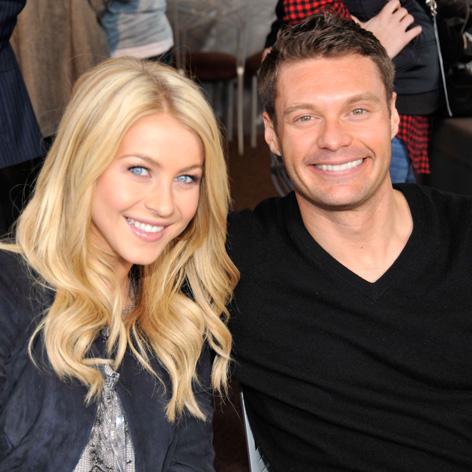 Ryan Seacrest and Julianne Hough have pulled the plug on their relationship after more than two years of dating.
The American Idol host, 38, and Dancing with the Stars pro-turned-actress Hough, 24, seemed to be a sure thing as recently as Valentine's Day when she confided that Ryan was the one making plans for the romantic holiday. She also spoke last month, during an interview on Jimmy Kimmel Live, about how close Ryan was with her family.
Article continues below advertisement
But they were also constantly apart, with her movie career taking her to locations all over the country, and his work with Idol, his radio show and producing other TV series, being largely based in Los Angeles.
They've reportedly been living separately for a few weeks.