Comic Rita Rudner Stars In Hysterical Video To Sell Her $9 Million Ocean Front House, Take A Look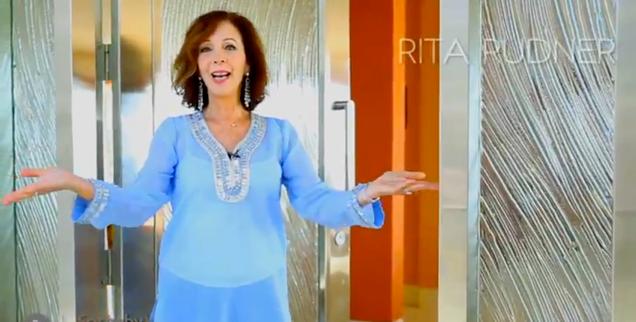 Rita Rudner is putting her comedy skills to good use as the star of a parody video promoting the sale of her spectacular oceanfront house in Dana Point, CA.
Rudner, who is a mainstay in Las Vegas, and her writer-director husband Martin Bergman produced the farcical video, with Rita taking viewers on a tour of the five bedroom 5,000 sq. ft. house. They're asking $8,975,000.
Rita points out that one of the features is a paparazzi-free patio. It's so private, she jokes, that Kate Middleton was able to sunbathe there in the buff! The warming oven in the kitchen is also perfect for taking the chill off your bra before dressing.
Article continues below advertisement
There are numerous retractable doors -- called "retractable" because they, well retract.
And not to be overlooked is the screening room. "Sometimes after a hard day of staring at the ocean," Rudner says, "I just like to kick back, turn on the TV and watch the wrestling."
Purchase of the house comes with a free box of issues. Her "Realtors to the semi-stars" at Sotheby's International Real Estate are standing by to take your offers.