Rachel Zoe Is Blaming Bravo For Her Show's Failure In The Ratings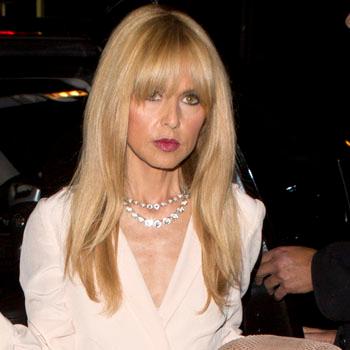 Fashion icon Rachel Zoe is blaming executives at Bravo for her reality show The Rachel Zoe Project, tanking in the ratings. She believes running her former assistant, and stylist to the stars, Brad Goreski's show immediately after hers has damaged her own series, RadarOnline.com is exclusively reporting.
"Rachel thinks it was a very calculated maneuver by Bravo to run Brad's show after hers, and thinks it's negatively impacting her fashion empire. Brad has been portrayed in the press in a very sympathetic way, and an all around nice guy. Rachel believes that Brad's show running after hers is just a negative reminder to their bad break-up when he quit working for her to embark out on his own," a source tells RadarOnline.com exclusively.
Article continues below advertisement
"Rachel doesn't want anything to do with Brad, and having his show run after hers is just a slap in the face. This is her fifth season and she has given 150% of herself to making her show a success," the source adds.
Rachel Zoe's once ragingly popular show is in a downwards free fall during its fifth season, losing nearly 40 percent in the lucrative 18-49 demographic.
According to Bravo Ratings, Rachel's show on Wednesday night, had its lowest rated episode since August 2009, and only had 348,000 viewers in the coveted 18-49 demographic.
However, It's A Brad, Brad World, which hadn't faired well during the first two weeks of the current season, had 622,000 tune-in, and beat his adversary in the overall ratings race. Zoe had 591,000 viewers for her third episode.
The pint sized fashionista "is extremely stressed out by the entire situation. Rachel hates to lose anything, and is very, very competitive. If Brad's show gets expanded from 30 minutes to an hour, like hers, well watch out, the claws will really come out!," our insider reveals.