The REAL Reality! Lisa Vanderpump Husband's Claims Of Raising Son Alone, Questioned After 'Secret' First Wife Revealed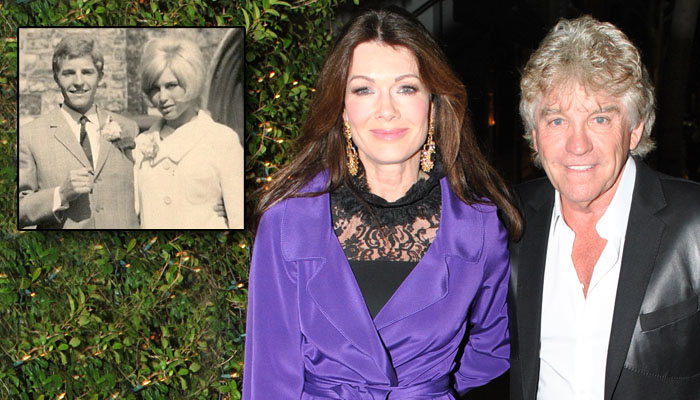 He boasts about bringing up his son alone but, in REAL reality, Lisa Vanderpump's husband Ken Todd has a "secret" ex-wife who claims she always has been, and still is, very much involved in their child's life!
Glamorous Pamela Todd - who with her blonde hair and polished appearance could easily pass for one of the Real Housewives of Beverly Hills - has been revealed as the mother of Lisa's stepson Warren - whom Ken has proudly claimed he "brought up on his own."
Article continues below advertisement
However, not only is Pamela very much a part of her son's life, they are also extremely close, with the former model calling him her 'No 1 son' on Facebook and posting numerous candid family snaps of them together.
Pamela has also used the social networking site to express her pride at watching her grandson, Ryan, graduate from Exeter University in the UK and to post photos of her visiting Warren and his wife, Sue Vanner at their home in the south of France.
The news is surprising since just last month Ken gave the impression his ex-wife was no longer in the picture: "Warren is a product of my first marriage which didn't last very long," he said on the show. "I had total custody of him from the age of two and I brought him up on my own."
The pair married as teenagers but their relationship ended two years after they tied the knot.
Lisa - who said 'I do' after just six weeks of knowing her now husband of 30 years - has also blogged about his challenging journey as a single father.
"He was married briefly for two years at 19 to a young wife who wasn't prepared for the challenging job of being a mother," she wrote. "So he then fought for custody of their only child. He worked many jobs laboring, night jobs, anything to provide for his son and with the help of his mother, raised an educated, well-mannered young man."
Pamela now lives in England and was reportedly in a relationship with '60s star Malcolm Roberts before he died in 2003.