Travis Alexander Calls Himself 'A Sociopath' In Shocking Emails Not Shared With Jodi Arias Jury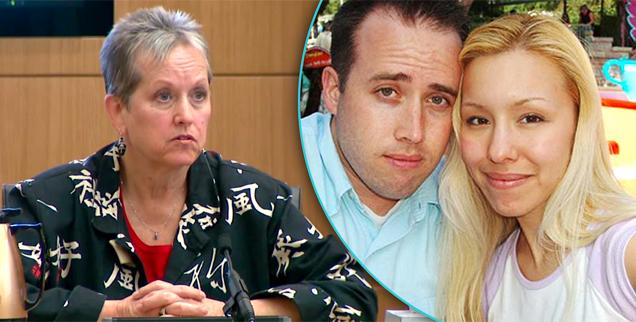 Testimony in the Jodi Arias trial on Thursday centered around emails that were described as showing that Travis Alexander's friends believed he was abusive to women, but RadarOnline.com has the specifics of the shocking emails that were NOT read to the jury, including one in which Travis allegedly called himself a "sociopath."
Jodi has claimed that she killed Travis after he "attacked" her, and she was defending herself against him, and that she was a victim of his physical abuse multiple times during their relationship.
Article continues below advertisement
Over multiple objections from prosecutor Juan Martinez, domestic violence expert Dr. Alyce LaViolette testified about a series of emails that were sent between Alexander and his friends Chris and Sky Hughes, which had the subject line "You crossed the Line" and were written January 29, 2007.
The judge wouldn't allow her to read directly from the emails, so LaViolette summarized their content, saying that Alexander was angry that the Hugheses told Jodi to stay away from him because he was abusive to women.
However, the specifics of the emails that were not read to the jurors were detailed in a January 2011 court records defense filing.
According to AZCentral.com, the emails allegedly include "A response from Mr. Hughes ... wherein he asserts that he believes Jodi would be his (Travis') next victim and that Jodi was just another girl that he (Travis) was playing."
There is also a response from Travis where he allegedly replied by writing: "I am a bit of a sociopath."
The filing also states there is "A response from other e-mails from Sky Hughes, the filing says, say that Alexander considered Arias to be a "booty call."
Chris and Sky Hughes testified for the prosecution earlier in the trial, but they did not discuss the details in these emails. They may be called again as witnesses during the prosecution rebuttal.
Court is scheduled to resume next Tuesday, and RadarOnline.com will be live streaming the proceedings.