She's Back! Jenelle Evans Leaves Rehab, Immediately Gets In Fights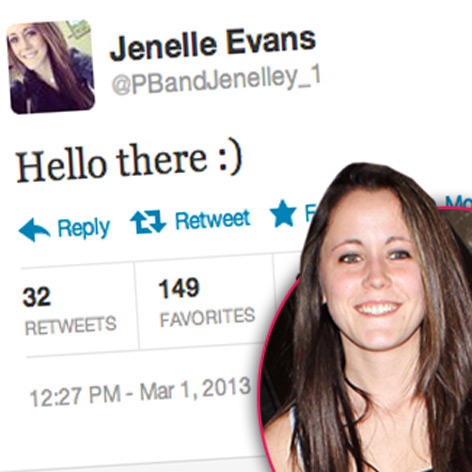 That was fast!
Jenelle Evans is out of rehab and even though she has been struggling with addiction issues she immediately got right back on Twitter to get into fights!
After her short stint in rehab Jenelle is back writing to her thousands of fans and haters and slamming both her husband Courtland Rogers and her ex-boyfriend Gary Head.
"Hello there J" the Teen Mom happily Tweeted on Friday afternoon, and quickly let the world know that she wasn't still dating Gary.
Article continues below advertisement
"dude STFU u r such a piece of sh*t telling me how faithful u were going to stay while I'm gone," she wrote to Gary and continued, saying : "Case closed, u r being kicked out and I'm cutting off yr phone now that I PAY FOR lmao get a job dude hahaha."
The 21-year-old MTV star has had a tumultuous few months, with a quickie marriage, pregnancy and tragic miscarriage and she sought a short treatment to deal with her addiction issues, including heroin.
Jenelle seems to have rebounded quickly and posted a smiling picture of herself with the caption "I'm freeeeeeee!"