Exclusive
Brandi Glanville Is 'Disgusting' Says Kyle Richards Over 'C-Word' Insult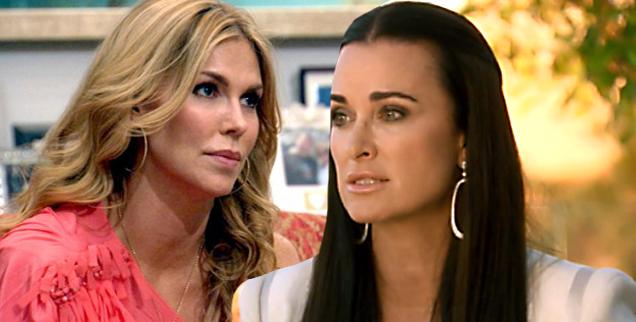 Article continues below advertisement
Kyle said that she believes that Eddie Cibrian's ex wife doesn't think about her often poor word choices.
"She thinks, 'Since I have no filter, let's see how I can shock everyone' and just says whatever. But I feel like if you're nice to my face and tell me you like me, why must you say something horrible about me to the press? I just think she doesn't really consider other people's feelings when she talks to the press."
Kyle said she feels like she is blindsided by Brandi, who will treat her in person one way and then turn around and slam her behind her back.
"Every time we're together we actually have a lot of fun and laugh. I made a point to try and get to know her off camera and have even said I really enjoyed the times we've had together and one minute we'll have fun and laugh and the next second she's saying something hurtful about me or the other ladies to the press."