Exclusive
Bad Girls Club Back With A BANG! Natalie Nunn Talks Booze, Breakdowns & Bust-Ups On All-Stars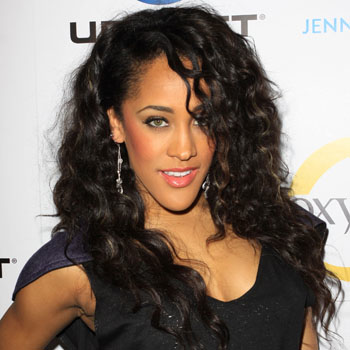 Things are about to get crazy with the return of the Bad Girls Club and RadarOnline.com spoke exclusively to the ultimate bad girl herself, Natalie Nunn, who dishes all the dirt -- and then some -- on the upcoming All-Stars season.
The raucous reality TV star -- who is renowned for her outrageous behavior -- is now married to former NFL player Jacob Payne, but being a good lady wife hasn't taught her to tolerate her housemates any better!
Article continues below advertisement
"I went into the house with the other bad girls feeling I was above it all," she tells RadarOnline.com about the season which will see 14 of the show's most esteemed alumni return to battle it out for $100,000, and the title of worst girl in the show's history.
"I've done all this before, and now I've grown up and gotten married, so I thought I could take it in my stride, but I couldn't have been more wrong. I lost it when they f*cked with me and that was it.
"It was totally insane with not stop drama and ridiculous fighting. I behaved for the first few days, I was so nice and sweet and above it all with my new life and my husband, but as soon as people threatened to break my face, I went into full throttle, I went crazy on people," she admits.
"After that, people were scared of me and everything would go silent when I would walk into a room.
"My crazy side came back. I think it was just sleeping. I totally let loose and kept it going the whole time. When I got sick of the girls at one point I just walked into a room, and gracefully poured a bottle Malibu all over their heads while they were talking. I told them, 'Listening to you all is getting old.'
"They brought all the A-type personalities from every season and the girls that really hated each other and put us in a house to compete, party and try to live together. It was the craziest thing I have ever seen. I got home and slept for three days after."
Nunn battled it out for the coveted title of Baddest Bad Girl of All Time — against Morgan, Natalie, Tiffany, Flo, Tanisha, Ripsi and Amber M — you can watch the results on Oxygen, the premiere date is yet to be released.