26th Annual Kids' Choice Awards, Stars Arrive On The Green Carpet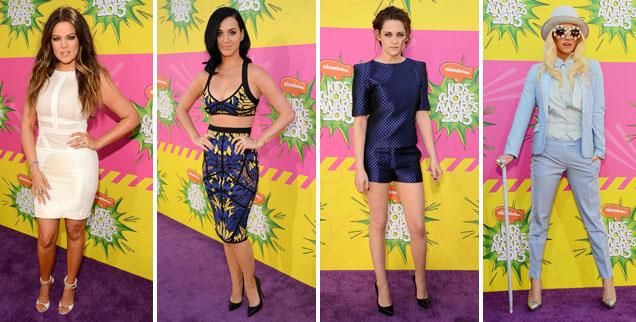 The 26th Annual Kids' Choice Awards has become one of the hottest events in Hollywood, with celebs of all ages hitting the green carpet.
Dad-to-be Josh Duhamel is host of the Nickelodeon awards gala, famous for its green slime.
Katy Perry didn't look like she was missing newly-ex boyfriend John Mayer when she hit the carpet in a colorful ensemble. She got some hugs in with a solo Kristen Stewart.
Khloé Kardashian was a fan favorite, stopping to sign dozens of autographs.
Article continues below advertisement