Richard Marx Apologizes For Comparing Dr. Drew To Jack Kevorkian In Wake Of Mindy McCready's Suicide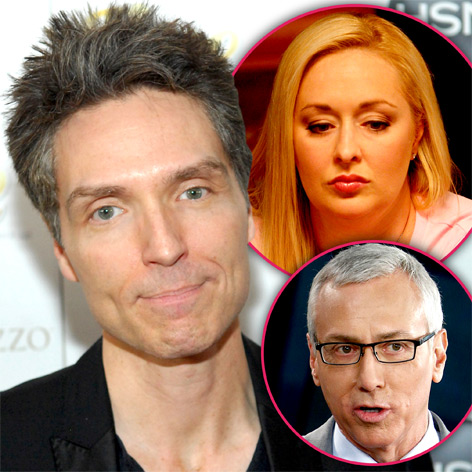 Singer Richard Marx apologized Monday morning for his shocking comparison of Dr. Drew Pinsky to the late Dr. Jack Kevorkian, who was often referred to as "Doctor Death" for his role in assisted suicides.
Writing his mea culpa on Twitter Monday, Marx said, "I went too far with the Kevorkian crack. It is, however, my opinion that what Dr. D does is exploitation and his TV track record is not good."
The Right Here Waiting singer, 49, followed up that post by tweeting, "My heart goes out to the families who suffer most in the wake of the failure to save souls like Mindy McCready."
Article continues below advertisement
As RadarOnline.com previously reported, Marx took a shocking jab at Dr. Drew in the wake of McCready's death Sunday, comparing the TV doctor to suicide doctor Jack Kevorkian, as Mindy's death marks the fifth casualty from of the 41 famous faces to seek treatment from Pinksy's VH1 series, Celebrity Rehab.
"Such a drag to hear about Mindy McCready. Her poor children," the Right Here Waiting singer tweeted Sunday, prior to his apology. "I think 'Dr' Drew Pinsky should change his name to Kevorkian. Same results."
Other stars who have died from the Celebrity Rehab cast include Alice in Chains musician Mike Starr and Real World star Joey Kovar, who appeared on the third season with Mindy; and season two stars Jeff Conaway and Rodney King.
Dr. Drew issued the following statement on Sunday: "I am deeply saddened by this awful news. My heart goes out to Mindy's family and children. She is a lovely woman who will be missed by many.
Article continues below advertisement
"Although I have not treated her for few years, I had reached out to her recently upon hearing about the apparent suicide of her boyfriend and father of her younger children. She was devastated. Although she was fearful of stigma and ridicule she agreed with me that she needed to make her health and safety a priority. Unfortunately it seems that Mindy did not sustain her treatment.
"Mental health issues can be life threatening and need to be treated with the same intensity and resources as any other dangerous potentially life threatening medical condition. Treatment is effective. If someone you know is suffering please be sure he or she gets help and maintains treatment."
It's the second controversial tweet from the soft rock singer this month, as he previously called out Grammy organizers for trying to sanction a dress code while welcoming convicted felon Chris Brown with open arms.
He tweeted: "'Risque' clothing banned at Grammys but guys who beat up women? Come ooonnn downnnnn…..#goodcallgrammys' … Technically that tweet was about ANY d**kbag who hits women."