Exclusive
Don't Believe The Denials! Eyewitness Claims Nicki Minaj's Boyfriend DID Cheat With Porn Star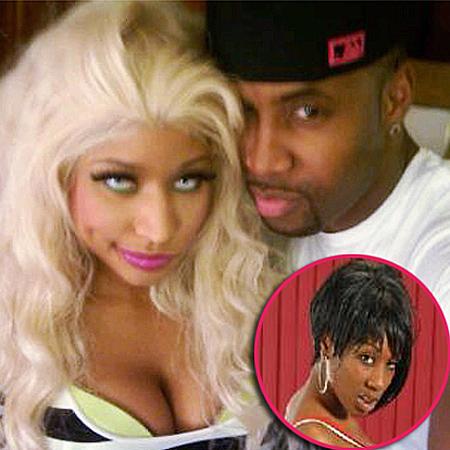 An eyewitness at the party where Nicki Minaj's long-term boyfriend was accused of paying for oral sex from a former porn star has claimed that he DID cheat on the American Idol judge, and RadarOnline.com has all the exclusive details.
Star magazine, was first to report that Safaree Samuels was spotted hitting on a number of girls at a friend's raucous house party in Los Angeles recently, but repeatedly got turned down.
Article continues below advertisement
Eventually however, according to Star's report, he got lucky as former XXX actress Beauty Dior succumbed to the music producer's charm and after agreeing a fee, the pair went off into a closet for a bit of privacy as she carried out the sex act – something that Beauty has since denied happening during a recent radio interview.
Not surprisingly, Safaree has also been eager to discredit Star's report, taking to Twitter to deny the allegations.
"Just found out a tabloid is trying to print a negative false story on me dis week. Don't ya'll got way more famous people to worry about?" He wrote on Wednesday.
However, in an exclusive interview with RadarOnline.com, Sara Percy, a fellow party reveler and eyewitness to the events, shoots down Safaree and Beauty's denial, and says the porn star's claim that they had "no sexual relations" is totally bogus!
"I know for a fact that he paid Beauty money for sex," Sara tells Radar. "Beauty came out of the closet after she was with him and walked up to us and boasted, 'I got my money, I can go home now!' Then, less than 10 seconds later, Safaree walked out the same closet pulling up his pants!
"They weren't discreet, nor was it a secret, it was just plain obvious for all to see what they had just done.
"After he finished with Beauty, Safaree approached me and tried to chat me up. He was walking up to girls all night, flirting and saying things like, 'Can we get it on?' It was disgusting and I felt terrible for Nicki."