FLOTUS Got Some Moves! Michelle Obama Gets Her Groove On With Jimmy Fallon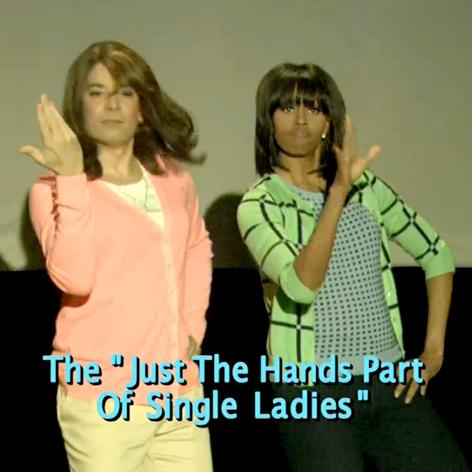 First Lady Michelle Obama took her "Let's Move" campaign to Late Night with Jimmy Fallon, and the result was rockin' awesome!
With Fallon in drag as a stylish young mom -- think J. Crew slacks and sweater -- he and the President's better half danced in a bit they called "The Evolution of Mom Dancing."
There's not a word of dialogue in the skit and maybe that's best -- you're going to be laughing so hard watching it, you wouldn't be able to hear a word anyway!
Article continues below advertisement