Jodi Arias Bombshell! She'll Testify Travis Alexander 'Masturbated To Photos Of Young Boys'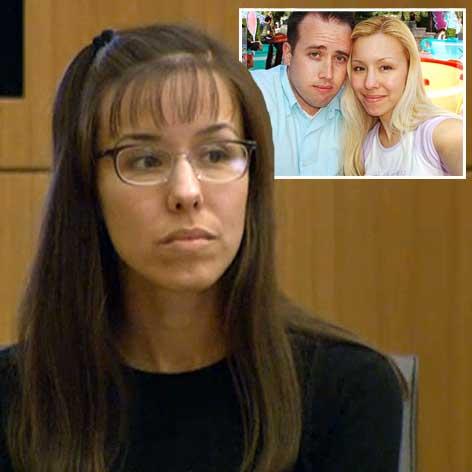 Fireworks are in store when the Jodi Arias murder trial resumes Monday.
Facing the death penalty for the murder of boyfriend Travis Alexander, Arias' legal team has been given the okay by the judge to introduce some highly controversial testimony, KPNX exclusively reported.
In paperwork exclusively obtained by the station's Chris Williams, a behind-closed-doors meeting took place with the judge and attorneys for both sides, with the judge is allowing Arias to testify that she witnessed Alexander committing "lewd acts."
Article continues below advertisement
She's going to "accuse Travis of lewd acts while looking at pictures of young children," Williams reported.
She's going to claim, Williams added, that she walked in on Travis while he was "masturbating to pictures of young boys."
The bombshell testimony is certain to upset Alexander's family and friends, some of whom have become so distraught over previous testimony, they've left the courtroom.
Arias has admitted to killing her Alexander but in her third version of events, she says it was an act of self defense.
What's not in dispute is that Alexander was stabbed 27 times, had his throat sliced from ear to ear, and was shot.
RadarOnline.com will be livestreaming the trial when it resumes Monday.