'I Don't See Her As A Monster,' Says Mormon Volunteer Praying With Jodi Arias In Prison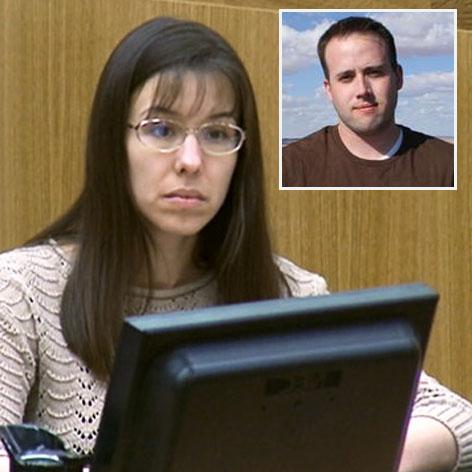 Jodi Arias has had at least 10 visits while in prison from a Mormon volunteer who prays and reads scripture with the accused murderer.
Arias became a Mormon during her romance with Travis Alexander who she killed by stabbing 27 times and shooting him in the head, actions she claims were in self defense.
In an exclusive interview with Chris William's of Phoenix's 12News KPNX-TV, the 71-year-old male, who asked that his identity now be revealed, called Arias "intelligent" and "cheerful."
Article continues below advertisement
"I have a lot of compassion for her," the man said. "She is my sister. She is a daughter of God. I don't see her as a monster."
But does he see her as guilty?
The man said he didn't know and that wasn't really his concern.
"I believe there is forgiveness for all of us, eventually," he said.
The Arias trial is scheduled to resume on Tuesday. RadarOnline.com will be livestreaming from the courtroom.
You can watch Chris Williams' interview here.