Chandra Levy's Killer Asks For New Trial Based On Information About Key Witness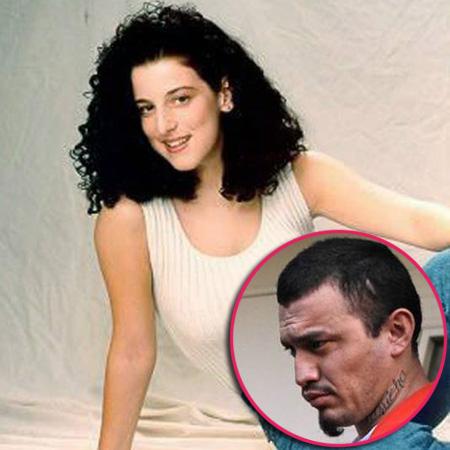 It was a case that captivated the nation, and now, the Salvadoran man convicted in 2010 of murdering 24-year-old Washington, D.C. intern Chandra Levy nine years earlier, wants his day in court – again, RadarOnline.com is reporting.
Ingmar Guandique, 30, – accompanied by his public defenders - returned to a Washington courtroom on Thursday to ask Superior Court Judge Gerald L. Fisher for a new trial.
Article continues below advertisement
Guandique appeared in court wearing handcuffs, an orange jumpsuit, and sporting a large tattoo that covered most of his scalp.
He spoke with a Spanish translator throughout the hearing, but he did not join in any of the private discussions at Judge Fisher's bench.
In filing their motion for the case to be re-tried, Guandique's legal team cited new information about a key witness, although no one involved in the case is allowed to say who that witness is.
At the request of the prosecution, the hearings in the high-profile murder case will be closed and the attorneys case are under a strict gag order.
In addition, Judge Fisher has ruled that the substantive details of hearings previously held on December 18, January 4 and at least one upcoming hearing will also remain under seal.
In November 2010, a jury convicted Guandique of one count of murder with kidnapping and a second count of murder with attempted robbery. In February 2011, he was sentenced to 60 years in prison. Guandique has repeatedly denied any involvement in Levy's murder and Thursday's hearing was his first since he was sentenced two years ago.
Levy was an intern with the U.S. Bureau of Prisons when she mysteriously disappeared in May 2001. Her badly decomposed remains were found in Washington's Rock Creek Park more than a year later.
During the intense media coverage the case attracted in 2001 and 2002, it was revealed that she had had a six-month long affair with Gary Condit, a U.S. congressman from California at the time. Condit testified at Guandique's trial and denied any involvement in Levy's disappearance and murder; he was never charged with any wrongdoing in the case.