Masked Thieves Steal $50 Mil In Diamonds From Plane At Brussels' International Airport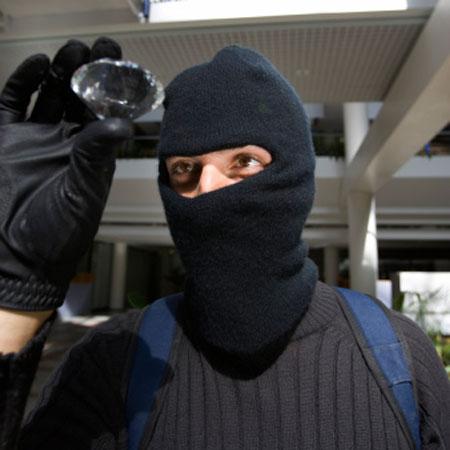 In a story reminiscent of Ocean's Eleven, eight men pulled off a heist of $50 million in diamonds from a Switzerland-bound aircraft stationed at Brussels' international airport, authorities said Tuesday.
The robbers, wearing masks and armed with guns, used two vehicles in Monday night's raid, according to Anja Bijnens, a spokeswoman for the Brussels prosecutor's office. The thieves drove away and a burnt-out car was later located near the flashpoint of the crime.
Article continues below advertisement
The thieves initially cut a hole in a fence at the airport and waved their arms at the Helvetic Airways plane that was about to leave before emptying the hold of the aircraft, according to airport spokesman Jan Van Der Crujsse, adding no shots were fired in the incident.
"What we are talking about," Antwerp World diamond Centre's Caroline De Wolf told the VRT network, "is obviously a gigantic sum."
The flight was canceled afterwards.