No Way, Jose! Canseco Running For Mayor Of Toronto, And He's Not Even Canadian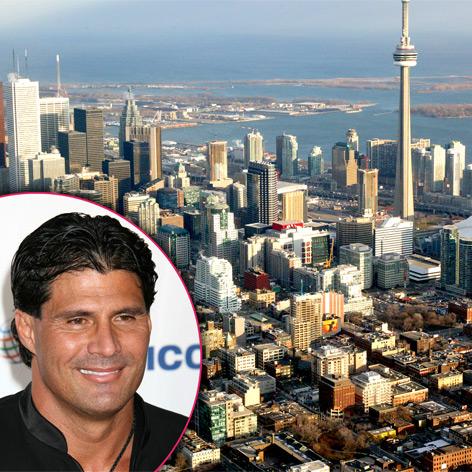 Former MLB bad boy Jose Canseco plans to run for mayor of Toronto — despite the fact that he's not a Canadian citizen — RadarOnline.com is reporting.
The one-time Toronto Blue Jays slugger announced his intentions to run via Twitter on Friday and has already coined the tag #yeswecanseco in an effort to take current mayor Rob Ford's seat.
"The hug store is open! I am trading hugs for displaying YesWeCanseco signs to get the word out on mayor run. Just tweet me pic," Jose tweeted last week.
Article continues below advertisement
"When I move to Toronto I will play or manage for the Blue Jays for free. Just ask that they repaint my gold seat again."
While most locals aren't taking his bid seriously, it looks like Jose, 48, is — and is even looking into Canadian citizenship.
Among his ideas to immigrate are:
"My top secret get political asylum. I was born in Cuba and there is no law against dual U.S. Canada asylum. I am a refugee," he suggested.
"Convert to eskimo and join a tribe. They are called 1st Nation and are original Canadians although most are in edmonton."
What do you think Canada, is Jose your guy? He thinks so.
"I will not burn out I will not fade away I am immortal and will always stay here with you," he tweeted.
"I complete you."