Heading Off To Prison, Peter Madoff's NYC Apartment Sold For $4.6 Million, Take A Peek Inside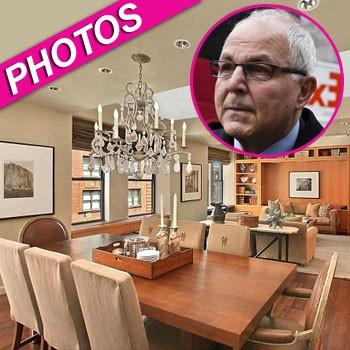 Bernie Madoff's younger brother, Peter Madoff, is headed off to prison but first he had to unload the Big Apple apartment he shared with his wife, Marion.
It was sold for $4.6 million with the money going into the pot the Feds are building to help repay some of the investors the Madoffs swindled.
PHOTOS: Peter Madoff's NYC Apartment Is Sold For $4.6 Million
Peter and Marion had been hoping they'd be able to take furniture and other assets from their digs. They were wrong.
Article continues below advertisement
"They wanted to take furniture, silverware and glasses — but the federal marshals packed up everything," a source told The New York Post. "They were surprised and shocked."
In June, Madoff admitted to putting his wife on the Bernard L. Madoff Securities payroll — although she never worked there — and avoiding taxes.
After pleading guilty to a number of fraud charges, he was sentenced on December 28 to 10 years years in federal prison.
The apartment where Peter and his wife previously lived is on Park Avenue and luxurious by any standards.
There are two living rooms, two bedrooms, four baths and a maid's room and bath.
The buyer is said to be an attorney from Chicago.
The Madoffs have moved into a one-bedroom rental apartment, with Peter headed off to Otisville Prison Camp to start his sentence on February 6.