Mark & Shawn: More Than Just Dancing Partners?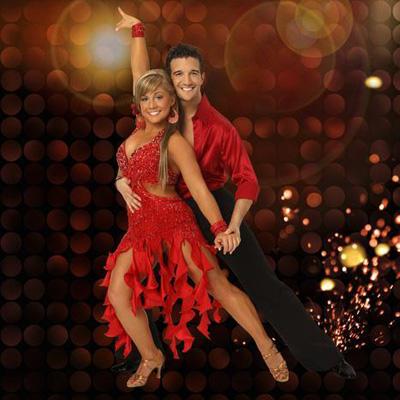 Though it's been only two months since Dancing with the Stars pro Mark Ballas, 26, broke up with pop singer Tiffany Dunn, he's apparently feeling OK about waltzing off without her, Star magazine reports.
He and gymnast Shawn Johnson, 20, have always had great chemistry onstage — and now they have it offstage too.
During a Nov. 5 DWTS after party at L.A. club Mixology 101, Mark seemed to be competing for the title of Shawn's Boyfriend.
Article continues below advertisement
"His arm was wrapped tightly around her all night, and whenever they'd hug, he'd kiss her tenderly on the forehead," says an eyewitness.
"They were giggling and joking around like they were more than friends."
We're now giving them top scores in the romance department.