"Jersey Shore" Star Pauly D Shares His Favorite Things!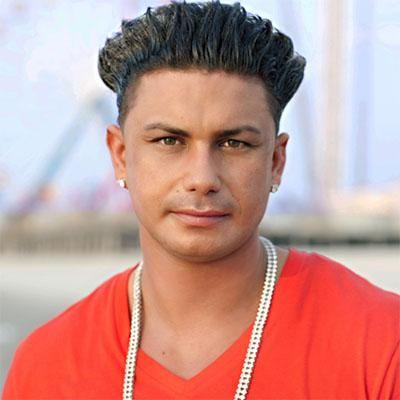 Jersey Shore's Paul DelVecchio — endearingly known as Pauly D — is in his final season of the wildly popular hit show and has managed to parlay his reality stint into a lucrative music career. While the handsome spiky-haired DJ was contemplating his next endeavor, he sat down with Star magazine to share all his Favorite Things.
FAVORITE WATCH YOU OWN:
I collect watches. I love each one I own, but my Audemars Piguet Royal Oak Offshore would have to be my favorite.
Article continues below advertisement
FAVORITE BOOK:
The Power of Now — it's about living life fully in the present, which I really try to take to heart.
FAVORITE CAR/BIKE YOU OWN:
Cadillac Escalade and Suzuki GSX-R1000. I have them both customized.
FAVORITE SONG ON ITUNES:
"Clique" by Kanye West — this song always gets the crowd going. It also features Big Sean, who I was just in the studio with for my own album — he's sick.
FAVORITE ROLE PLAYED:
DJ Pauly D...I love just being me! Yeahhh, buddy!
FAVORITE BEVERAGE:
REMIX, my cocktail line; it's perfect for pregaming and getting the party going. It comes in four flavors, so there is something for everyone.
WORDS OF WISDOM:
This is from my dad. He said, "Never get old." It's the best piece of advice I have ever been given!