Courtney Robertson 'Felt Brainwashed' Into Falling For The Bachelor's Ben Flajnik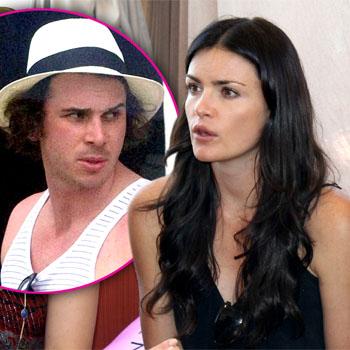 Not only did Courtney Robertson sniff the roses, she drank the Kool Aid.
The Los Angeles model says that "in many ways, she felt brainwashed" into falling for the show's lead suitor Ben Flajnik during the two months-plus she filmed the ABC dating show.
"You're so closed off," she told US of the taping process, in which contestants are forbidden from watching TV or checking social media.
Article continues below advertisement
Courtney said that the nice guy winemaker Ben portrayed himself as -- in front of the cameras -- was all a façade, noting a gesture the Romeo made on the show when he gave her her favorite snack, popcorn.
"I realized it wasn't him who had the idea … it was the producer," Courtney said.
Once the show was over, Ben ditched the romantic schtick, on one occasion telling the stunning 29-year-old he was "all picnicked out."
Courtney said she was "shocked and hurt" when she saw her then-fiance locking lips with other women during their engagement.
"I put up with more than I should," she said.
Courtney is now dating another alum of ABC's romance franchise, Arie Luyendyk Jr.
"He's a cool guy," she said. "I'm just trying to figure out the next step."
RELATED STORIES:
Bachelor Stars Playing House! Ben Flajnik And Courtney Robertson Move In Together