Kourtney Who? Scott Disick Gets Cozy With 'Hot Blonde' & Is 'Incredibly Mean' At Casino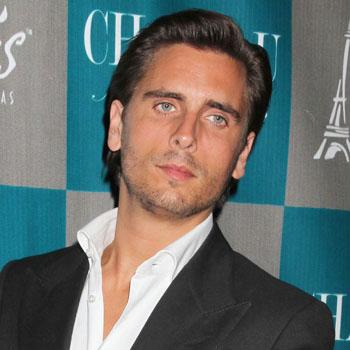 Article continues below advertisement
"His arm slung cozily around a hot blonde with her hair in a topknot, Disick seemed to be loving the bachelor lifestyle," The Daily's Flash reported about his questionable actions.
Even his waitress wasn't impressed with his behavior that night, telling people that she was not happy serving Scott and his group.
"Scott was so incredibly mean," his bottle waitress was overheard saying. "He literally ripped the bottle out of my hands when I came to the table, and later, he and his friends were just dumping drinks on me. I'm glad to be done with their table for sure."
Scott wasn't the only reality star out partying that night, Real Housewives of New Jersey's Melissa Gorga stopped by his table to hang out briefly with the guys.
"He stayed until 1 a.m., but I'm sure the after-party in his suite was epic," a partygoer said.
"It seemed so obvious his relationship with Kourtney is for show," one eyewitness told The Daily.
"He's using her name to be able to headline events like this and get free booze and chicks for himself and his friends. Meanwhile, she's at home with two kids. It's sad."