Kendra Reveals How Hubby Drives Her Crazy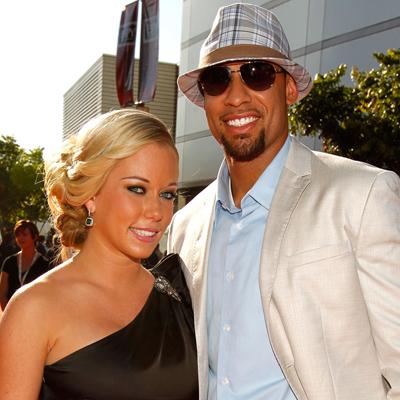 After five years in the Playboy Mansion, former Girl Next Door Kendra Wilkinson, 27, has finally settled down into a mansion of her own — one with fewer scantily clad women and a lot more finger-painting. Kendra's son Hank IV, named after husband and ex- NFL player Hank Baskett, is almost 3 years old. With her career going strong — Kendra just nabbed a role in Scary Movie 5 — and a happy toddler at home, Star magazine sat down to get the dish on Kendra's life as a wife and mom.
Article continues below advertisement
What three words would you use to describe your marriage?
It's definitely young, fun and cheesy. We are extremely cheesy.
Is there anything your husband does that drives you crazy?
He finishes my sentences. I can't stand it! It's cute, but sometimes I want to finish it. Let me finish my damn sentence, Hank!
What is your least favorite part of parenthood?
The nights Little Hank doesn't want to go to sleep! Laughs. We get cranky if we're not having our "fun" time, if you get my drift.
So — when can we expect baby No. 2?
Really, it's whenever the time is right! We're not forcing it. But you never know: Hank could always use a sibling.