Gordon Ramsay Makes "Kitchen Nightmares" Seem Delicious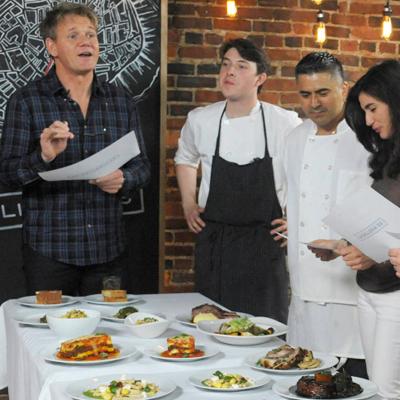 You either love Gordon Ramsay or you hate him. But the straight-talking chef may have met his match in two sisters who run a failing Italian restaurant in Boston on Kitchen Nightmares, Star magazine reports.
The objective is the same: They've agreed to let Ramsay wade in to rescue their failing restaurant with his sharp-tongued brand of tough love. He doesn't pull any punches about the food ("it's awful") and is shocked by the conditions he finds.
Article continues below advertisement
At one point, he watches in horror as the head chef drops chicken on the floor, picks it up — and tosses it into a waiting pan.
Even worse, the owners are the type who will argue with a customer who sends back cold ravioli, with one saying, "I put my finger in it, and it was hot."
Ramsay is as combative as ever but with a therapeutic touch. He's always entertaining, even when the people he's helping seem like idiots.
Airs Friday, Oct. 26, at 8PM on Fox