Bachelor Pad: House Of Hotties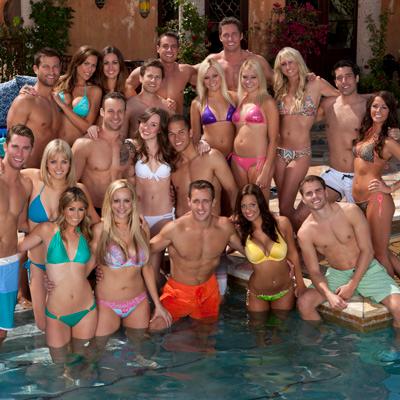 These lonely hearts missed out on love, but 250 grand is still in play.
No wonder this mansion is teeming with former Bachelor and Bachelorette cast members happy to open up old wounds and endure fresh humiliation on the third season of Bachelor Pad. And if you thought Kalon McMahon (who infamously called Emily Maynard's daughter "baggage") and former Hooters girl Blakeley Jones were polarizing before, wait till a quarter of a million bucks are on the line.
Article continues below advertisement
As with previous seasons, the contestants will live together, competing in various challenges (think egg tosses, pieeating contests, games of Twister) and voting each other off until only two (one man, one woman) remain.
And don't be surprised if the sexual tension leads to hot hookups and nasty spats. "It's mixing nitro and glycerin," executive producer Mike Fleiss tells Star. "They had no problem stabbing each other in the back. And the front."
On top of those 15 familiar faces, this season of Bachelor Pad also includes five superfan contestants — or "civs," as the castmates call them — who will compete against their heroes.
"We put in the superfans to break up some of the alliances," Mike explains, though they certainly bring plenty to the table, particularly Brittany and Erica Taltos, identical twins who are competing as one contestant. It won't take any of them long to come out swinging.
"Of course, they were starstruck at first when Chris Harrison said their name," says Mike. "But once the shock wore off, it was game on!"
Bachelor Pad premieres Monday, July 23, at 8PM on ABC