Sex And The Snooki!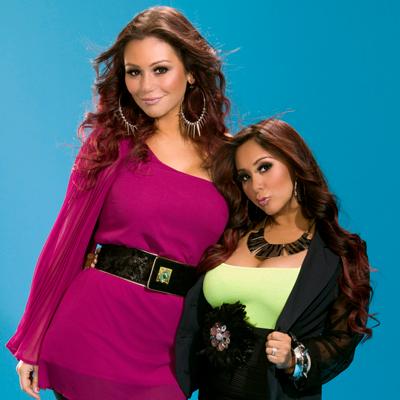 What happens when you replace GTL with Rent, Utilities and Parallel Parking? Nicole "Snooki" Polizzi and Jenni "JWoww" Farley are about to find out on Snooki & JWoww, a new reality series that follows the best friends as they share an apartment just across from Manhattan, in Jersey City.
Unless you've been living under a rock, you know it was now or never for Snooki. "Jionni LaValle and I just got engaged and found out we were having a child," she tells Star. "This was the only time that I could live with Jenni before my life completely changed."
Article continues below advertisement
It's a heartwarming sentiment, but there is a slight problem: When the show begins, Snooki is still hiding the big news — and the bigger engagement ring — from her friend. "I wanted to tell Jenni the second both things occurred, but I figured if I told her then she wouldn't want to move in with me anymore," Snooki explains. "So I kind of ambushed her at the last second!"
As far as spinoffs go, will Snooki & JWoww be the next Frasier or will it be Joey? Some fans have their worries, but Snooki promises there's plenty to set this show apart. "The Jersey Shore is where you go in the summer to party and go crazy," she explains. "Our show is about us being best friends, our relationships with our boyfriends and us in everyday life. But you see some crazy adventures we went through."
Of course, Snooki will be sipping her orange juice without vodka as she prepares for motherhood. Shockingly, it's been pretty easy for Snooki to adapt.
"Pregnancy is a breeze compared to what I thought it would be," she tells Star. "I hardly throw up and hardly get sick. I'm only growing and always tired. But I'm always tired anyway!"