Jersey Shore Cast - Minus Snooki - Gets Into 'Massive Bar Brawl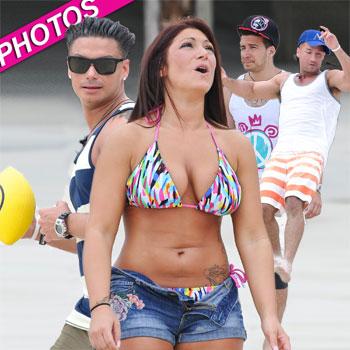 Some things never change. On Saturday, the cast of Jersey Shore was laughing and smiling while playing volleyball on the beach. Just 12 hours earlier, several of them got into a huge bar brawl in a Seaside Heights bar.
According to Us Weekly, several members of the MTV cast -- including JWoww, Pauly D, Ronnie Ortiz-Magro and Mike The Situation-- were involved in a "massive" bar brawl at the hotspot Bamboo Bar.
Article continues below advertisement
Snooki Bullies Jessica Simpson On Her Pregnancy Weight 'I Would Die If I Were Her Size!'
Reformed Party Girl Snooki Claims Pregnancy Has 'Made Me More Mature'