Bethenny's Talk Show: Backstage Drama -- Before It Even Debuts!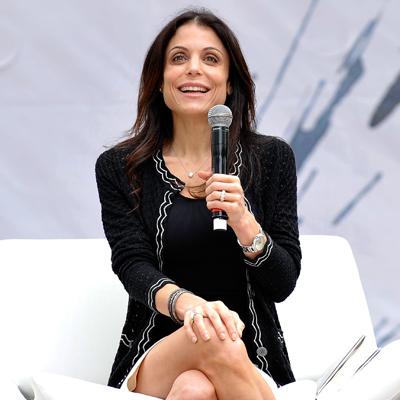 "I'm getting my own...talk show this summer on Fox, and I am beyond excited!," Bethenny Frankel recently raved on her blog. But that sentiment is not shared by everyone behind the scenes.
Since Ellen DeGeneres is serving as the executive producer, her crew has been charged with working on the new L.A.-based daytime series — much to their dismay. "The staff is furious about this move," an insider tells Star. "And so is Ellen!"
Article continues below advertisement
The head honchos at Telepictures — which produces Ellen's talker — made the decision after finally signing on the dotted line to bestow the former New York City Housewife with her own show. And, to make matters worse, the staff sacrificed their hiatus to stay on the set and launch a six-week test run of Bethenny, which is slated to kick off June 11.
While Ellen is distraught about the decision, "She simply can't put up much of a protest to her bosses, because she's so well paid," says the insider. "So, in this case, she backed off of what would have been an honorable and serious fight."
MORE ON:
The Ellen DeGeneres Show
Still, the current queen of daytime TV is determined to make Bethenny's show a must-see. "Ellen's pulling out all the stops with her celebrity contacts to have guests come on Bethenny's show."
If Bethenny proves successful, the show could be in national syndication as soon as fall 2013.
"The show is going to be about what I talk to my girlfriends about while having a cocktail," says the Skinnygirl creator.