THE WEEK IN PHOTOS: They're Sexy & They Know It!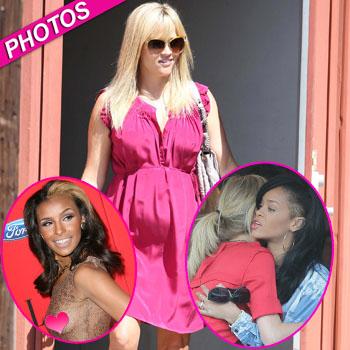 Hubba hubba! Take a look at female bodybuilder Rene Campbell, as the single-and-looking UK native poses in bikini's and lingerie.
Pussycat Doll stunner Melody Thornton dresses to impress at the ELLE Women In Music 2012 held at Avalon in Hollywood.
Zac Efron in Sydney, taking pictures on the balcony which overlooks Sydney Harbor.
Beauty overload! Brooklyn Decker and Rihanna go sightseeing in Sydney, Australia.
Article continues below advertisement