10 Things You Didn't Know About DWTS' William Levy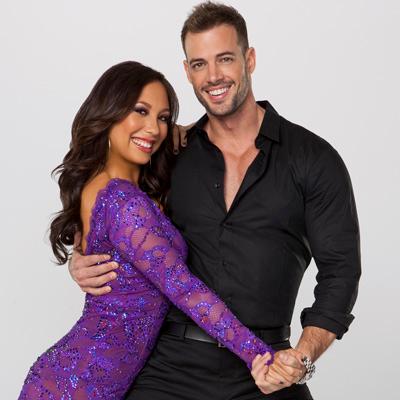 1. He was born in Cuba and became an exile at age 14.
2. Levy isn't his real last name! It's Gutiérrez.
3. He has two tots: Christopher Alexander, 5, and Kailey Alexandra, 2.
4. Acting wasn't his first passion — baseball was! He got an athletic scholarship to St. Thomas University in Miami.
5. He's no stranger to reality TV. William shot to fame on the Spanish-language reality show Isla de la Tentación.
Article continues below advertisement
6. William starred on a 2008 episode of the Mexican version of Sesame Street.
7. He posed nearly nude for the risqué underwear label N2N, once wearing only a see-through thong.
8. In 2011, People en Español crowned him the Sexiest Man alive.
9. He'll star on the new season of VH1's Single Ladies — his first English-language role!
10. Best of all, he's often called the "Cuban Brad Pitt"!