Twilight Star Peter Facinelli Accused Of Cheating On Jennie Garth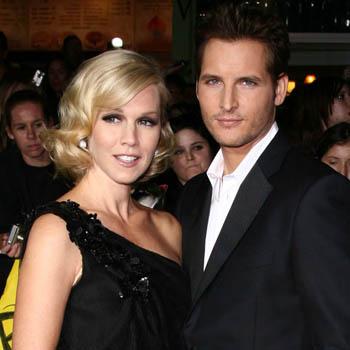 Article continues below advertisement
"We remain dedicated to raising our beautiful daughters together. We ask for privacy and respect during this time."
Shedding new light on their split is a new report that Facinelli embarked on a "torrid affair" with an unnamed Canadian woman.
"Peter had been seeing another woman for quite some time," a source told the website Scallywag & Vagabond who was first to report the couple's split.
"They tried to make it work for the sake of their children and Jennie played housewife for as long as she could but finally had enough."
The woman is reportedly in her late 20s and they met in Vancouver during the filming of the final installment of the Twilight Saga: Breaking Dawn.
Apparently Garth wasn't blindsided by the news of his affair.
"Jennie knew. As a lot of couples do, they simply grew apart," the source said, but had no comment when asked if Peter and the woman were still together.
In the summer of 2011 Facinelli and Garth separated briefly, with Jennie staying in their family home and Peter renting a home in Santa Ynez while they tried to work on their relationship.