Teen Mom Catelynn: She's No Angel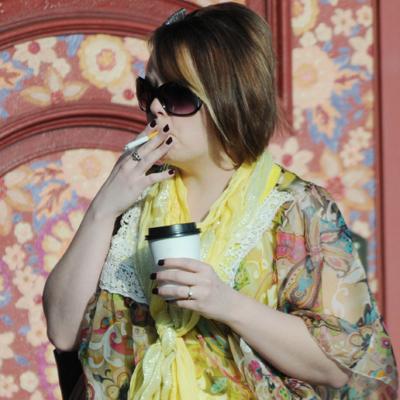 Teen Mom Catelynn Lowell may be squeaky clean on TV — but she's not as straightlaced you'd think. "She's definitely not as innocent as she seems," a source reveals to Star. While MTV keeps her vices under wraps on screen, the 19-year-old — who, along with fiancé Tyler Baltierra, famously gave up daughter Carly for adoption — "is very forthcoming about her partying lifestyle," explains the source.
Catelynn's problems may be the product of her upbringing, which included an absentee father and a mother who struggled with substance abuse. "She hasn't completely risen above her family's issues," the source says.
Article continues below advertisement
"Growing up around her family's bad habits has caused her to pick up a few herself."
But Teen Mom shines a positive light on Catelynn. "MTV doesn't even want the girls smoking cigarettes on camera, because it portrays the wrong image," an MTV insider explains. "So they definitely wouldn't show Catelynn doing anything worse than that. MTV wants Catelynn to be the angel of the show. She's a nice girl, but that isn't really the whole truth."