5 Lessons From Ricki Lake's Weight-Loss Success Story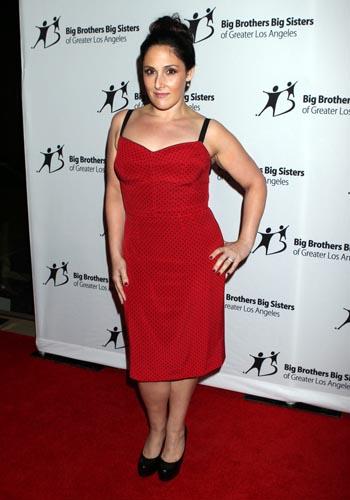 By Leah Ornstein - Radar Style & Beauty Editor
Following in the Dancing with the Stars weight loss footsteps of Kirstie Alley and Kelly Osbourne, Ricki Lake dramatically dropped several dress sizes and lost a whopping 20 pounds after appearing on the popular show.
Lake, who is getting ready to wed Christian Evans, reportedly credits her weight loss success to eating 1400 calories a day, getting 8 hours of sleep per night, and hours of dance training daily.
Article continues below advertisement
Jené Luciani of SHAPE magazine spoke to several celebrity trainers and compiled a list of the top 5 lessons we can learn from Ricki's amazing body transformation – and RadarOnline.com has a sneak peek for you.
1. Weight Loss is a Journey, Not a Destination: According to Jolene Matthews, celebrity trainer for the casts of Jerseylicious and the New Jersey Housewives, "Weight loss is an ongoing process. Day in and day out, through making the right food choices, challenging your body with a variety of workouts, and not getting complacent, you'll keep the weight off."
1. Rome Wasn't Built in a Day: "Changing your body shape doesn't happen from just hitting the gym a couple days a week," Matthews says. "Lake realizes that her new figure primarily comes from intense daily dance rehearsals that lasted several hours."
To read more, visit SHAPE.com by clicking here.