Millionaire Couple Shot To Death In Tampa Mansion, Employee Charged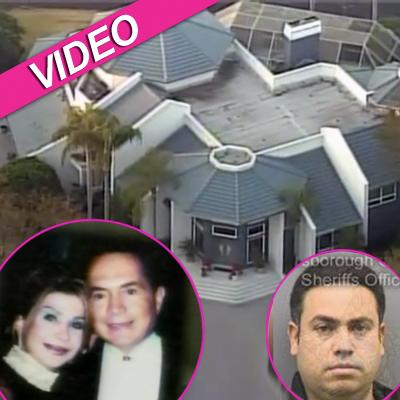 Julian Ospina Florez, who worked for the wife of a wealthy Tampa couple found dead Monday, is expected to face a judge Wednesday in connection with the shocking murders.
Florez, 31, was arrested on two counts of first-degree murder, Hillsborough Sheriff David Gee said Tuesday, calling the nature of the deaths "very brutal" as both Dr. Hector Rivera, 76, and his wife Debra, 55, had been shot multiple times.
Article continues below advertisement
Florez, of Tampa, was booked late Tuesday into Hillsborough County Jail. He was Debra's assistant and driver, police said, adding the relationship had gone sour as Debra had "become distrustful" of him after some of her jewelry vanished. The pair reportedly got into an argument Monday after he drove Debra to fulfill a business obligation in Sarasota.
Gee said Florez "was not in good standing with" Debra, whose body was found in a bathroom in their 11,000 square-foot home, which lies in Avila, an upscale gated community populated by Tampa's richest residents. The husband, Hector, was felled by bullets in the home's front yard, police said.
Florez told officers he was assaulted by an unknown intruder, but police became skeptical of his story after finding a box of bullets in his car and a firearm in the home, registered in his name.