Exclusive
Katy Perry & Rihanna Top Choice for 'Most Cheat-Worthy' Celebs: See The Complete List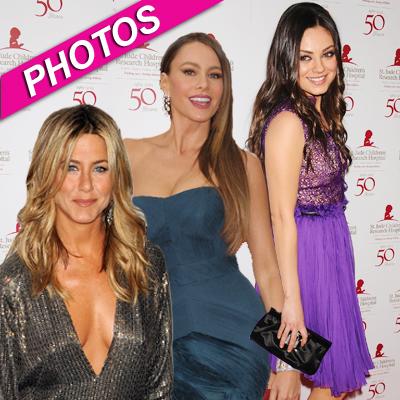 If you had a hall pass to cheat with a celebrity, who would you cheat with?
Extra-marital dating site Ashleymadison.com polled 25,000 of their subscribers asking that exact question, and their results may come as a surprise!
Katy Perry's ultra-religious parents probably won't be mentioning it on their current media blitz, but their suddenly single daughter topped the list!
Katy's bff, Rihanna, ranked second amongst the top female celebs Americans would most like to pursue a discrete affair with on Ashleymadison's annual list.
Article continues below advertisement
Kim Kardashian fell from number 2 to number 9 this year, while Angelina Jolie, Halle Berry and Jennifer Lopez surprisingly did not appear at all.
Other high ranking temptresses included Mila Kunis, Jennifer Aniston, and believe it or not, Sarah Palin!
Not surprisingly, Ryan Gosling and George Clooney topped the list of celebs women most want to enjoy an illicit romp with.
According to Ashleymadison.com's Founder Noel Biderman: "Our annual Celebrity Hall Pass survey reflects how the revolving door of celebrity infidelity has trickled down to reach every day Americans. Celebrity cheating in the news has encouraged these conversations to take place and these days partners actually do give their spouse permission to have a Celebrity Hall Pass."
Celebrity Hall Pass Survey Results 2012:
1: Katy Perry
2: Rihanna
3: Mila Kunis
4: Salma Hayek
5: Jennifer Aniston
6: Scarlett Johansson
7: Sofia Vergara
8: Blake Lively
9: Kim Kardashian
10: Sarah Palin