Back To The Beach: 'Jersey Shore' Returns!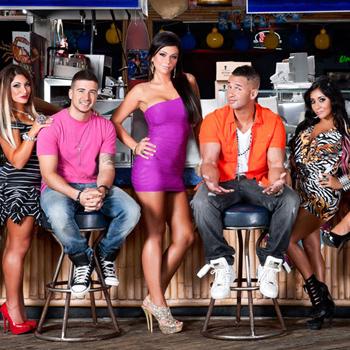 Juiceheads rejoice! The eight party-crazed stars of Jersey Shore are back on Seaside Heights soil for the new season of the hugely popular reality series. And unlike past years, when the GTL lovers took a breather in between drinking and clubbing, cameras rolled nonstop from Florence to Jersey.
"I was just exhausted from not having any downtime; all of us wanted to jump off a bridge and go home at some point," housemate Deena Cortese tells Star.
Article continues below advertisement
"But I'm like an Energizer Bunny, and I would rather go out than sit in the house. It was worth it, because it really shows how much we appreciate each other and Jersey and it's a really fun season."
Not for everyone, especially homesick Vinny and, of course, troublemaker The Situation, who soon begins causing problems for Snooki and her boyfriend, Jionni LaValle.
"You put all of us in a house for almost four months, and there's definitely drama, but there's not as many tears in Jersey as there was in Italy," says Deena. "We're all more in our zone, and I think it's more mellow and more light. I had a blast!"
Jersey Shore premieres Thursday, Jan. 5, at 10PM on MTV