Jennifer Lopez Isn't Ruling Out Marrying For A Fourth Time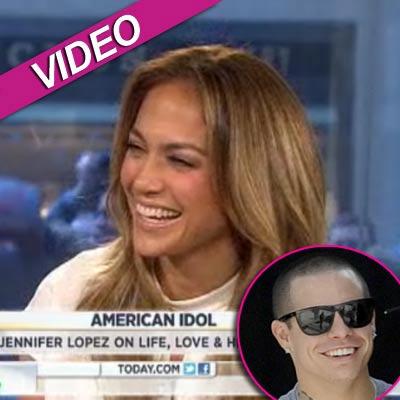 Article continues below advertisement
"Marc and I were friends before we got married. We were friends for years, and we always loved each other. And we always worked together, so it wasn't an unnatural thing for us to continue working together. And, obviously, we have children together, so it's not going to be like he's not in my life. He's always going to be in my life."
Looking glamorous in an all white outfit, J.Lo seemed to get flustered when Matt asked her if she would ever get married again.
"I don't know, I don't know. We'll see. I don't know. It's not time to think about that yet. It's still fresh!" she said. Her relationship with 24-year-old Casper Smart has been going strong for months, and he's traveled all over the world with her this winter.
She gushed about her children, twins Max and Emme, saying they're "wonderful, so loving, too smart for three years old."
American Idol airs Wednesday and Thursday on Fox.