'Idol' Is Back - And Bigger Than Ever!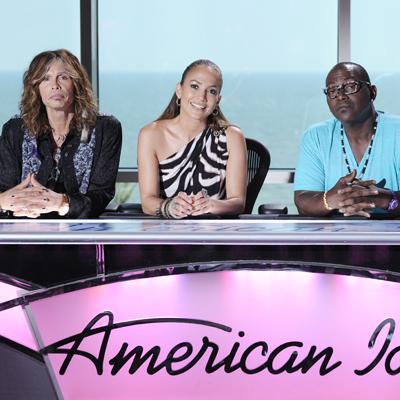 When brash Brit Simon Cowell left American Idol to helm a reality competition of his own, experts and fans started writing the obituary for the country's most popular program. Instead, thanks to a few vital rule changes and a pair of lovable new judges, 29.3 million viewers tuned in to a star-studded finale featuring Lady Gaga, Bono and Beyonce and saw 17-year-old country crooner Scotty McCreery become the second-youngest winner in Idol history.
Article continues below advertisement
Now that judges Jennifer Lopez and Steven Tyler have joined forces with Randy Jackson and host Ryan Seacrest to create a fearsome foursome, Idol is happy to stand pat. "We made a lot of tweaks last year," says producer Nigel Lythgoe. "I'm not sure that we want to make too many more this year." That means the most popular changes — a lowered eligibility age, an extended Las Vegas round, the return of the judges' wild card — are here to stay, though there will be a middle round, expanded from 40 to 42, to handle this year's impressive crop.
"The kids who have auditioned are really talented and diverse," says Lythgoe. "Hopefully they'll get through the Hollywood week and into the top 20." Last season's breakthrough decision — to let contestants perform in any genre they wanted — is a big reason for Idol's resurgence. "We got this great jazz singer in Casey Abrams, we got a soft jazz singer in Haley Reinhart and the two country kids who in previous years wouldn't have been as successful," says Lythgoe. "They would have been asked to sing in the different styles that we used to do. "After 122.4 million votes were cast in the finale, it looks like Idol may have what you would call a certain X factor."
Premieres Wednesday, Jan. 18, at 8PM on Fox.